The Trusted Greater Dallas Metro Pest Control Experts
As one of the most trusted pest control companies in DFW, we've built a reputation for reliability and for the unwavering quality of our service. Local and family owned and operated since 2010, Dynasty Pest will work with you to develop a customized pest control plan that fits your specific needs and budget. Our team is made up of highly-trained experts that are both certified and registered and all of the pest control products we use are registered with the Environmental Protection Agency (EPA), guaranteeing both safety and effectiveness. At Dynasty Pest Control, we have developed a highly effective pest control process that not only eliminates pests but also minimizes their return while keeping your family, pets, and belongings safe in the process. If you're looking for quality pest control in the Greater Dallas Metro, look no further than Dynasty Pest!
Why Choose Dynasty Pest Control?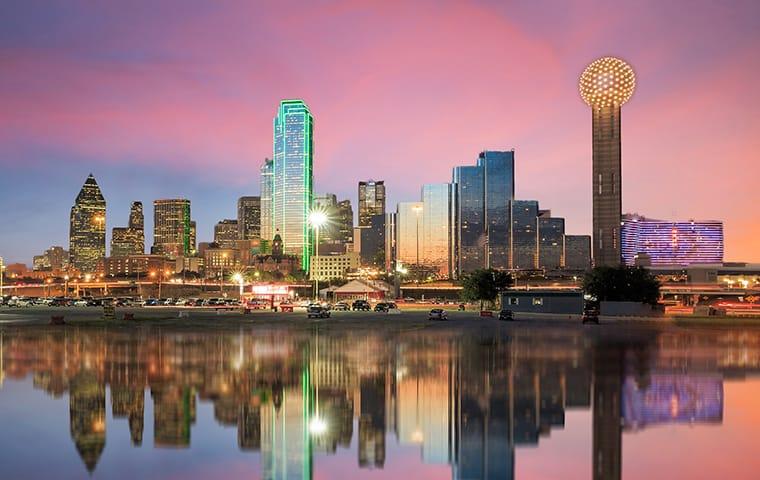 At Dynasty Pest Control, providing prompt and reliable pest control service is our passion. This is not just a job to us; it's a career centered on helping our community by providing safe, trusted pest solutions. We pledge to provide a high standard of professional service because at the end of the day, our goal is your satisfaction, and we won't stop until you're happy with the results!
Some additional reasons to choose us as your pest control provider include:
24-Hour Response Time: With our 24-hour response time, we ensure that you will have your pest control issue addressed immediately, rather than waiting days or even weeks for assistance. We make pest protection easy and hassle-free, providing you with the best customer service experience in the industry!
Knowledgeable Professionals: What's the secret to our reputation for excellence? The answer lies in our people. The pest control professionals at Dynasty Pest Control share over 35 years of combined experience in the pest control industry. When we send a technician out on the job, we are fully confident that they can handle every contingency. Along with practical experience, our team sees education as an ongoing process. Each one of our expertly trained technicians is given a thorough background check, committed to a drug-free work environment, and is registered with the Texas Department of Agriculture. Pest control is a diverse and ever-changing profession, with new challenges and opportunities arising every day. Thanks to the pooled knowledge and experience that our employees provide, you can be certain that when you call Dynasty Pest Control to tackle your pest problems, you will receive the latest, safest, and most effective pest control service available.
Fair, Honest Customer Service: Knowledge and experience aren't the only ingredients needed for a great pest control service. The long-term, trusting relationships that we have built with our clients are our greatest weapons against pests. The better that we know our customers and their specific needs, the better we can keep their properties free of harmful pests, rodents, and wildlife invaders. With our dedication to client satisfaction, it comes as no surprise that the majority of our new customers come from client referrals. Schedule your service now, and find out how we can help you! We'll never try to sell you something that you don't need, and we'll never use a product or treatment method that we don't believe in. What's more, we'll stick with every job until we see it completed and you are fully satisfied with the results. That's our promise to you!
Our 100% Guarantee: When you partner with us, your service is 100% guaranteed! When you invest in a pest protection plan from Dynasty Pest Control, we will return to your home or business for free to re-apply treatments as many times as is necessary during your contract period to ensure that your pest problem stays under control.
Your One-Stop Shop For All Things Pest Control!
Our goal is to provide you with safe, honest, and effective pest control. Whether you're in need of commercial pest control services or a home pest control plan, with 10 years in business and over 35 years of combined experience serving the Dallas Metroplex, you can trust us to get the job done right, guaranteed! At Dynasty Pest, we aim to to provide you with safe, 100% organic pest control solutions that reduce potential health risks to humans and the environment, a thorough maintenance program keeps your indoor and outdoor environments pest-free through quarterly applications, and a team of pest control professionals who will return to your home or business for free as many times as needed during your contract period to ensure that your pest problem stays under control. For more information or to get started with us, contact Dynasty Pest Control today!
Request Your Free Inspection
Complete the form below to schedule your no obligation inspection.