Many people are proud to call Dallas their home. This thriving metropolis is a modern commercial and cultural hub that provides its residents with plenty of sights to see and fun locations to visit. Whether you live here because you love to visit our various art museums or to be near friends and family, Dallas is simply a fantastic area in which to own a home.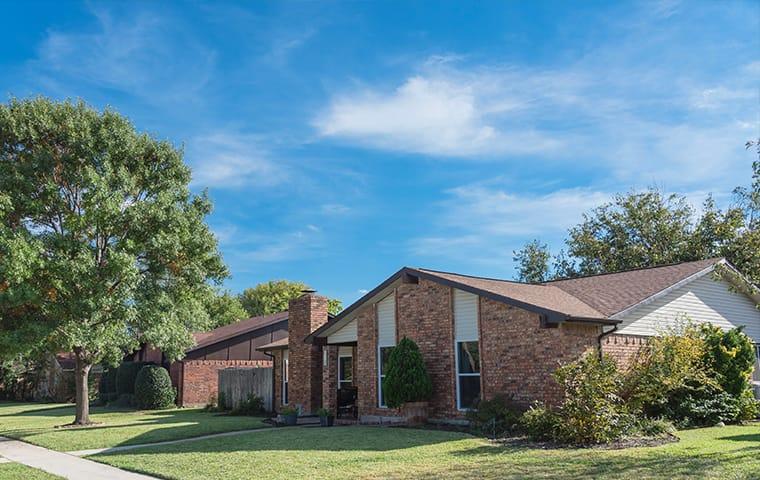 As in many places, Dallas homeowners face the threat of pest infestations every year. If you don't protect your home, pests such as rodents, termites, ants, and many others can infest your property and cause problems for you and your family. One of the most important things you can do as a homeowner is to keep your property protected from pests.
What problems do pests cause?
We've all seen a spider in the corner of a room or a few ants crawling around on the kitchen counters, but do one or two pests in your Dallas home present that much of a problem? No matter what type of pest invades your house, problems are sure to follow. Rodents chew through electrical wiring and gnaw on furniture as well as inflict severe damage to the structural integrity of your home. Mosquitoes can ruin outdoor events and spread various diseases. No pest infestation comes without problems.
Many wildlife pests become aggressive when cornered, which can leave you with painful bites and scratches. Cockroaches crawl through nasty, bacteria-filled materials and can introduce diseases into your Dallas home. While some pests may only be a nuisance, others are dangerous. If pests manage to invade your residential property, it's vital to remove them as soon as possible. But, should you go with DIY pest control or professional pest services?
Is DIY pest control worth it?
You can find just about everything you need to know on the internet, including DIY pest control and prevention tips. However, it's essential to realize that many DIY pest treatments aren't as fool-proof and effective as they claim to be. Instead, many DIY pest control techniques are a waste of time and money. Many people end up spending more money on various "proven-to-work" DIY pest treatments than they would have if they initially went with the option of professional pest control.
If a cheap, effective solution is what you're looking for, DIY pest control is never your best option. While some online pest control resources might provide solutions that eliminate a few pests, they never deal with the underlying issue. DIY pest control and treatment methods often fail or only take care of a few pests. To keep your Dallas home pest-free, you need a pest control solution that addresses the root of your pest problems.
Why You Need Year-Round Pest Control
The only right way to ensure your Dallas home stays pest-free is with a year-round pest control service. Pests are a year-round problem, which means year-round pest control and prevention is a necessity. Avoiding the dangers, nuisances, and damages pests cause is as simple as reaching out to a local pest control provider like Dynasty Pest Control.
Dynasty offers several different pest control services that provide solutions for a wide variety of common pests. If rodents are damaging your furniture or gnawing on your wires, we provide rodent exclusion services. If roaches are contaminating your food, we can eliminate them. No matter your pest problem, Dynasty Pest Control has a solution. Our effective year-round pest control programs will identify the root of your pest infestation and work to keep pests away in the future. Give Dynasty Pest Control a call today for more information about our residential pest programs.