The Most Effective Way To Keep Wildlife Away
As much as we love watching wild animals from our windows, we know we can't get up close and personal with them. Wildlife animals can put our loved ones at risk, as well as endanger the health of our pets and properties. They can also make it difficult to enjoy the yard and garden, as animals like feral cats are both aggressive and territorial.
Reclaiming your yard from dangerous wildlife species starts with an effective approach to prevention, treatment, and ongoing management. The team at Dynasty Pest knows this better than anyone, offering Dallas wildlife control services designed to protect your yard with trapping, exclusion, and humane one-way doors. We provide holistic solutions to common pest problems in Northeast Texas, including high-quality customer education to stop unwanted animals from returning to your home.
Do you have a few wild animals you'd like to relocate? The team at Dynasty Pest can help. Just contact our team at your earliest convenience to schedule wildlife control in Dallas.
What To Expect From Our Wildlife Control Process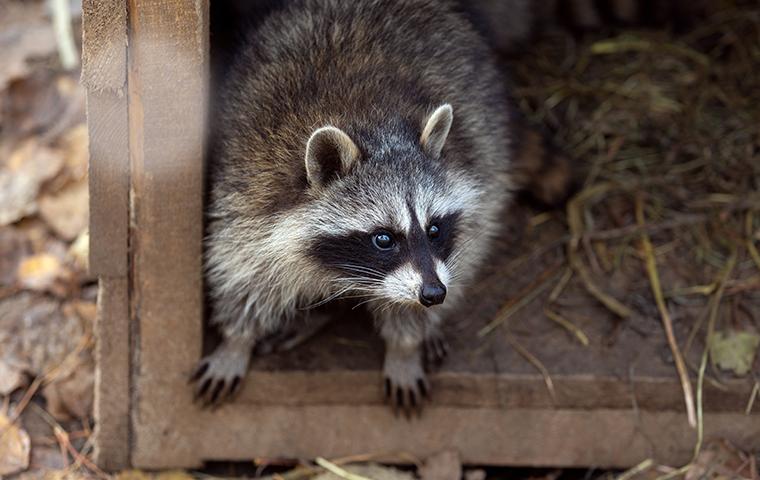 Dallas is full of different wildlife creatures, many of which you can see in your backyard. Unfortunately, the closer these animals get to your home, the greater your risks are for illness and disease. Not only are you risking bites, scratches, and attacks, but wildlife could be introducing disease vectors to enclosed spaces like garages and basements.
Thankfully, Dynasty Pest is here to help with effective wildlife control services for yards of any size. We're well aware of the effects of wildlife creatures, which is why we offer fast-acting services to get infestations under control. Whether you need help with opossums, raccoons, feral cats, or squirrels, we can help!
Here's what you can expect after submitting a contact form to our team:
The initial visit: We respond to all inquiries within 24 hours or less so you can get the ball rolling on effective treatments. Although we don't require an initial inspection, we're happy to perform one for free if it's necessary for treatment. This allows us to diagnose the pest species in question and determine the right course of action.
The treatment: We use humane wildlife removal tools to get unwanted animals away from your yard. These are designed to capture live animals so we can relocate them to a different area. First, we set a live trap (or multiple live traps) around target areas near your home. Then, we allow the pest to wander inside so we can trap, transport, and escort them to their new home.
The follow-up visit: We perform a seven-day follow-up visit exactly one week (seven days) from the date of your trap installation. This allows us to measure the effectiveness of your treatment and remove any wildlife animals caught in the trap(s). If you happen to see a trapped wildlife animal before the date of our visit, simply give our team a call. We can visit your home and remove the animal on your behalf.
Some wildlife species can also establish infestations inside the walls of your home. This could lead to a myriad of problems, potentially putting your loved ones in harm's way. To treat wildlife animals without exposing your family to dangerous products, Dynasty Pest uses an exclusionary method to let pests leave but not come back.
First, we install a one-way door in the hot spot(s) where wildlife animals may be hiding. Then, we allow the pest to wander as it pleases – hopefully right out the door! This allows the wildlife animals to exit the building safely without allowing them to come back inside.
Please keep in mind we offer a pest-free warranty for any exclusion work provided. If there's a problem with our exclusion work within a 12-month period, you can count on us to return to your property and fix the issue immediately.
Have a few questions before getting started? We invite you to contact us today. We look forward to treating your home with some of the most effective wildlife control services available.
Don't Let Your Home Become Where The Wild Things Are
Wild animals can be fun to watch from a distance, but frankly, that's where they need to stay. If you're having trouble with raccoons, opossums, feral cats, or squirrels getting too close for comfort, you can connect with the wildlife experts at Dynasty Pest for affordable home pest control solutions. We don't just get rid of existing infestations – we stop pests from returning to your home in the future.
Let Dynasty Pest protect you from wildlife creatures without compromising your health, safety, or values. You can secure wildlife trapping and exclusion services by submitting an online contact form. Once we have a chance to talk through your needs, we can schedule a time to visit your home.
Request Your Free Inspection
Complete the form below to schedule your no obligation inspection.