Protect Your Home & Property From Wood-Destroying Termites
There are a number of species of termites that live in every state in the country, except Alaska. Here in Texas, they don't just live, they thrive! If you don't protect your home or commercial building against termites, it's only a matter of time before they invade. Termite protection is of vital importance, which is why Dynasty Pest Control offers the best termite control services available.
Our Termite Control Offerings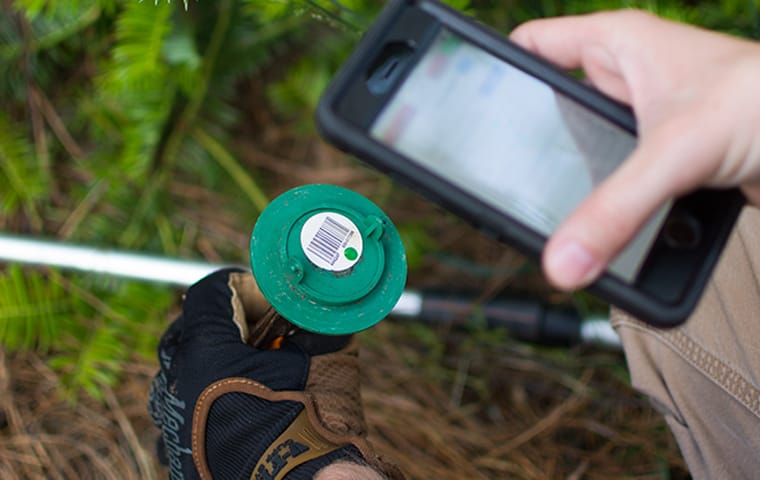 Here at Dynasty Pest Control, every termite treatment plan begins with a thorough inspection. Our service technicians are trained to not only notice the subtlest signs of a termite infestation, but also to observe risk factors that could lead to future problems with termites. Our inspection will determine whether or not you have an active infestation, and our findings – along with your input – will help us develop a termite control plan that works for you. We offer several termite control treatment options to provide you with the protection you need.
Liquid Termite Treatments
Dynasty Pest is a provider of Termidor®, the leading liquid termite treatment on the market. If you choose this treatment, our technicians will apply Termidor® in the soil around the perimeter of your property to form a continuous barrier of protection. Termidor®'s active ingredient is a termiticide. As soon as a termite crosses the barrier, it picks up the termiticide and transmits it to other termites, eventually wiping out the entire colony. Our liquid termite control treatments come with a 12-month warranty that is both renewable and transferable.
Termite Bait Stations
The #1 name in termite bait stations is the Sentricon® System with Always Active™. At Dynasty Pest Control, our professional technicians are certified to install and maintain these systems. Sentricon® with Always Active™ works by using bait that is scientifically proven to be more appealing to termites than wood. Once they take the bait, the termites will lead other termites to it, and in turn spread it to the other members of the colony. This eventually eliminates the whole termite colony and stops the damage from continuing inside of your building. We check our termite bait stations annually, and they come with a 12-month warranty that is renewable and transferable.
New Construction Pre-Treatments
For new construction, termite pre-treatments are the way to go, allowing you to preemptively protect your home from termite damage. We offer several options for pre-treatments including liquid soil treatments, wood treatments, and bait stations. We warranty all pre-treatments for 12 months, and the warranty is transferable.
Avoid Costly Termite Damage With Dynasty Pest Control!
At Dynasty Pest Control, we know how important it is to protect your Greater Dallas home from the threat of termites, but we also understand that every family has different needs and concerns. That's why we work with you to develop a termite control plan that will protect your home and family in a way that works for you. Termites don't stand a chance when you partner with Dynasty Pest. To request your free inspection or schedule your termite control service, contact Dynasty Pest Control today!
Request Your Free Inspection
Complete the form below to schedule your no obligation inspection.