Getting Rid Of Rats And Mice Doesn't Have To Be Complicated
Of all the various pests that could get into your home, rodents are arguably the worst of them all. Rats and mice are damaging pests and can significantly impact the ones you love. If you don't end up with property damage, you may need medical treatments for bites, scratches, and communicable diseases.
To prevent the side effects of a rodent problem from becoming a reality, Dynasty Pest offers Dallas rodent control services designed to protect people, pets, and your surrounding property. We offer pet-safe treatments and a rodent removal guarantee, so you can rest easy knowing you're in good hands. With a 24-hour response time to customer inquiries, you never have to wait for the results you deserve.
Get in touch with Dynasty Pest today to get guaranteed pest control services in Dallas for rodents.
What To Expect From Our Rodent Control Process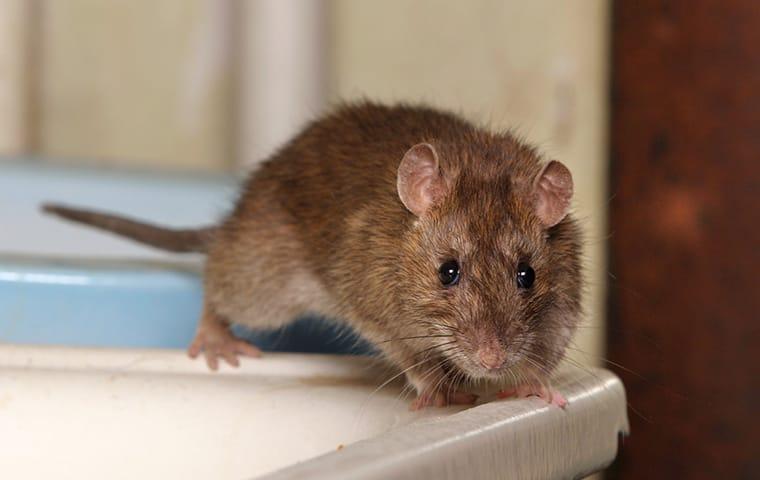 We begin each of our visits with a free rodent inspection, so you always know what to expect from our team. This is also the stage where we can check your property for the signs and symptoms of infestations. Our goal is to narrow down the offending invader so we can make more educated decisions about what your next steps should be.
Next, we explain our findings to you and outline a specific plan. We're big believers in education, so we walk you through the step-by-step process to explain how we want to address your infestation. We also provide some of our insights regarding how these pests got into your home.
From here, we begin to carefully install rodent bait stations around your home. We prefer to use exterior traps to prevent more rodents from coming inside, but we also install traps as needed around the interior of your home. At this point, we let Mother Nature run its course (and after the initial treatment, check each station on a quarterly basis).
As our rodent bait stations begin to whittle down your local population, our pest control professionals work diligently to remove any remnants. We return to your home for our 14-day follow-up visit so we can check our treatment's effectiveness. We also ensure the product is working as intended.
What makes our rodent control process so different from the rest? For starters, our approach to holistic pest control. Since we use pet-friendly bait stations and specialized materials, you don't have to worry about the health of your pets. Plus, all our treatments are 100% organic – our intention is to provide you with safe and trustworthy pest control.
We also offer the following benefits in each rodent control service:
Rodent exclusion: We seal small entry points up to two stories high. We also offer a 12-month warranty on everything we seal.
Free re-services: If you choose to sign up for our quarterly rodent control services, we offer free re-services between each visit.
Rodent warranty: We offer a 30-day rodent removal guarantee for our one-time services and a one-year rodent removal guarantee for quarterly pest control services.
It takes approximately two to four weeks on average to get rid of rodents around your home. However, we typically recommend ongoing services to remove any stragglers near your property. Keep in mind we also provide a one-time service if you want to address rodents with a single treatment. Just know this isn't as effective as long-term services, which often provide greater peace of mind.
Ready to get started with Dallas rodent control? You can learn more about our pest control process and schedule a free inspection by contacting Dynasty Pest right away.
Rodent Control From Dynasty Pest Protects The Ones You Love
Getting rid of rats and mice shouldn't have to feel impossible. By leaving the process to Dynasty Pest, you can show Dallas rodents to the door without putting your loved ones at risk. We're proud to be an industry leader for rodent control in Dallas and make it our mission to protect your property with organic treatments and professional techniques.
We're unlike any pest control company you've ever worked with before. Offering 35 years of combined experience and hand-picked rodent control methods, we make it easy to reclaim your home without introducing unsafe products to your property.
We are:
Fair: You always get a competitive quote from our pest control professionals.
Knowledgeable: We are your one-stop-shop source of all things rodent control.
Trustworthy: Our pest control services are guaranteed to keep your rodent problem under control.
It's time to get rid of rodents infesting your home and stop future pests from getting inside. You can learn more about our rodent control process by contacting our office today. Once you give us some background on your situation, we can work towards a solution that's custom-made for you.
Reach out today to get started and to learn more about our residential and commercial pest control services in the Greater Dallas area.
Request Your Free Inspection
Complete the form below to schedule your no obligation inspection.